Owner's Suite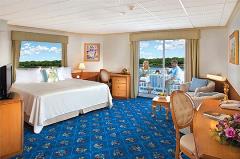 Owner's Suite
Our most spacious staterooms, from 352 to 600 square feet, the Owner's Suite features tasteful room décor and a private balcony. Relax in comfort and style with your choice of two Twin or one King sized bed, a cozy seating area and full sized bathrooms.
Private Balcony


Category AAL
On the third deck of this ship you will find our AAL staterooms. These luxury suites provide a quiet sanctuary and 300 square feet of space. Enjoy plush seating, private bathrooms with full showers and sliding glass doors that open to your own private balcony.
Single Cabin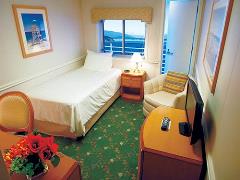 Single with Balcony
Perfect for the solo traveler, our Single staterooms feature Twin sized beds, spacious bathrooms and a floor-to-ceiling sliding glass door that opens to your own private balcony.